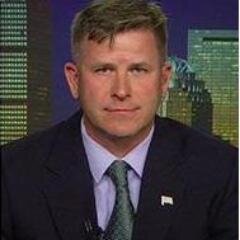 Tony Carr
and I have had several debates over the past year, regarding the Constitution and our rule of law. They have been lively, to say the least. Still, we found some common ground recently when the
Congress passed a law to break faith
with military retirees, and steal money from them in the form of a cost of living adjustment percentage point. Tony Carr rightfully decried the immorality of government breaking its contract with American service members, and voiced his view that it was unlawful. I found Tony's position intriguing given other positions he had taken, we discussed it, and he promised after the effort to repeal the retirement cut, that we would debate the inconsistency that I had found in his position. Fortunately Congress recently changed the law concerning the breach of faith, and so I'm now ready to have this agreed upon debate with Tony.
The inconsistency I noted, was that he had previously championed the position that it was perfectly acceptable, and in fact desirable, for government to ignore constitutional rights, if government felt it was acting in accordance with the majority view of Americans. No constitutional amendment required. He said our constitution does not have any rights that are inviolate.
In case he no longer has that opinion, he has of course been invited to debate me here. He can inform me if he has changed his viewpoint, or if he thinks I did not relate his view properly.
So the question is, why is it okay for government to break the ultimate contract with the American people (the very constitution that contractually creates that government, defines the relationship of it with the people, and ascribes limits to its actions), while it is not okay for the government to break contracts with military retirees?
This is an inconsistency that I think gets to the root of what principle means. It's not good enough to pick opinions as if selecting from a salad bar, but rather our professed values should be connected by principle. If they are not principled, then a particular opinion may be "right" or "good" but is hollow and flacid, it seems to me. My position on this matter is that voluntarily agreed upon contracts must be upheld, and so government violating any contract it voluntarily made with the people (for example the contract it made to not punish journalists and infringe on the right of the media), is wrong and unlawful. Likewise, I believe government breaking a contract it makes with employees is also wrong and unlawful.
I'm looking forward to Tony's comments on this issue and, if his position remains that there are no inviolate rights in our constitution, then I welcome the debate on how the rule of law can exist in such a situation.